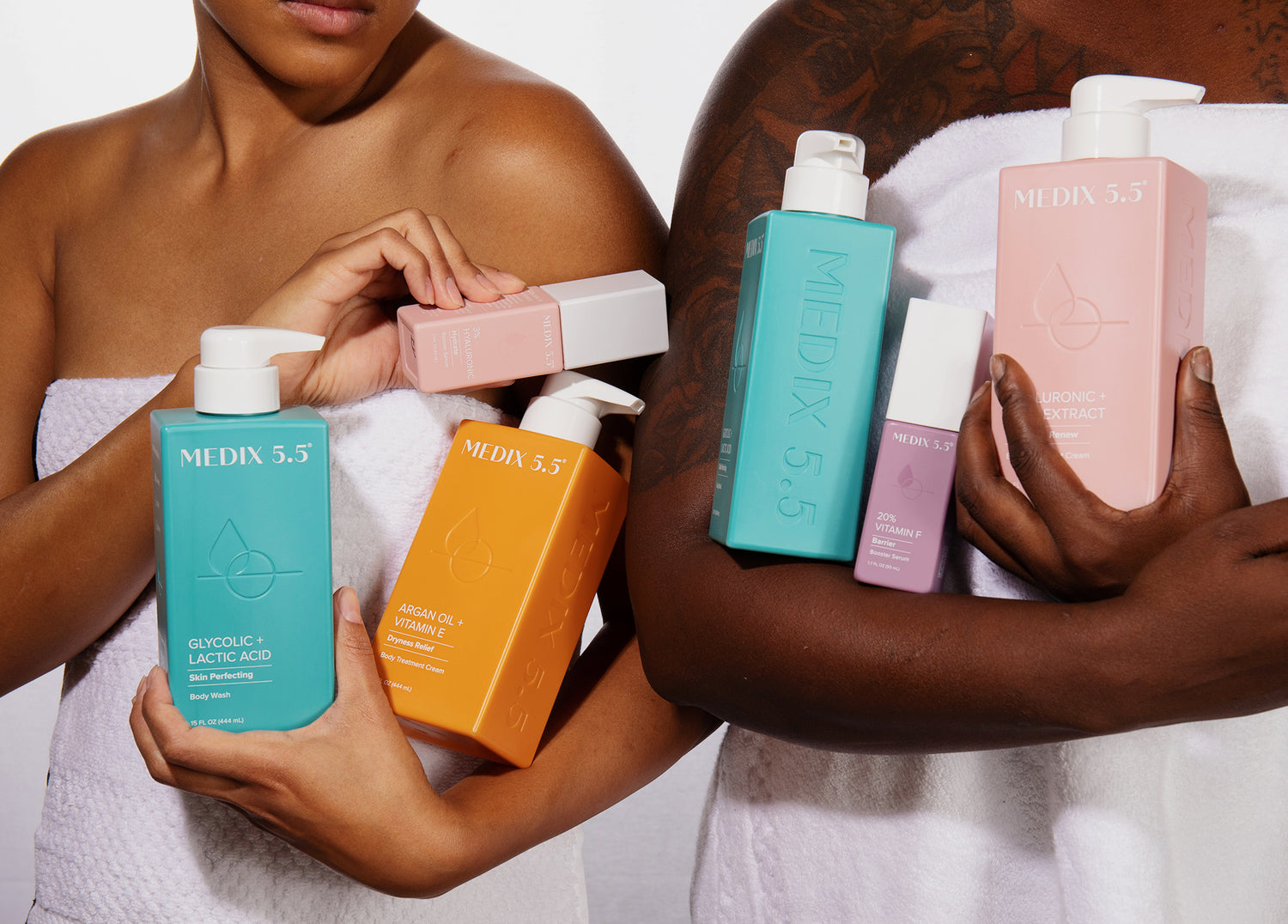 We bring balance to your skin. 
We're experts on skin, but you're the expert on your skin. That's why our Medix Method is designed to be mixed and matched, so you can find the formula that's perfect for you. 
Balance is also about your daily routine, so we've kept it as simple as 1-2-3: Cleanse. Hydrate. Boost. Repair and restore your skin from head to toe.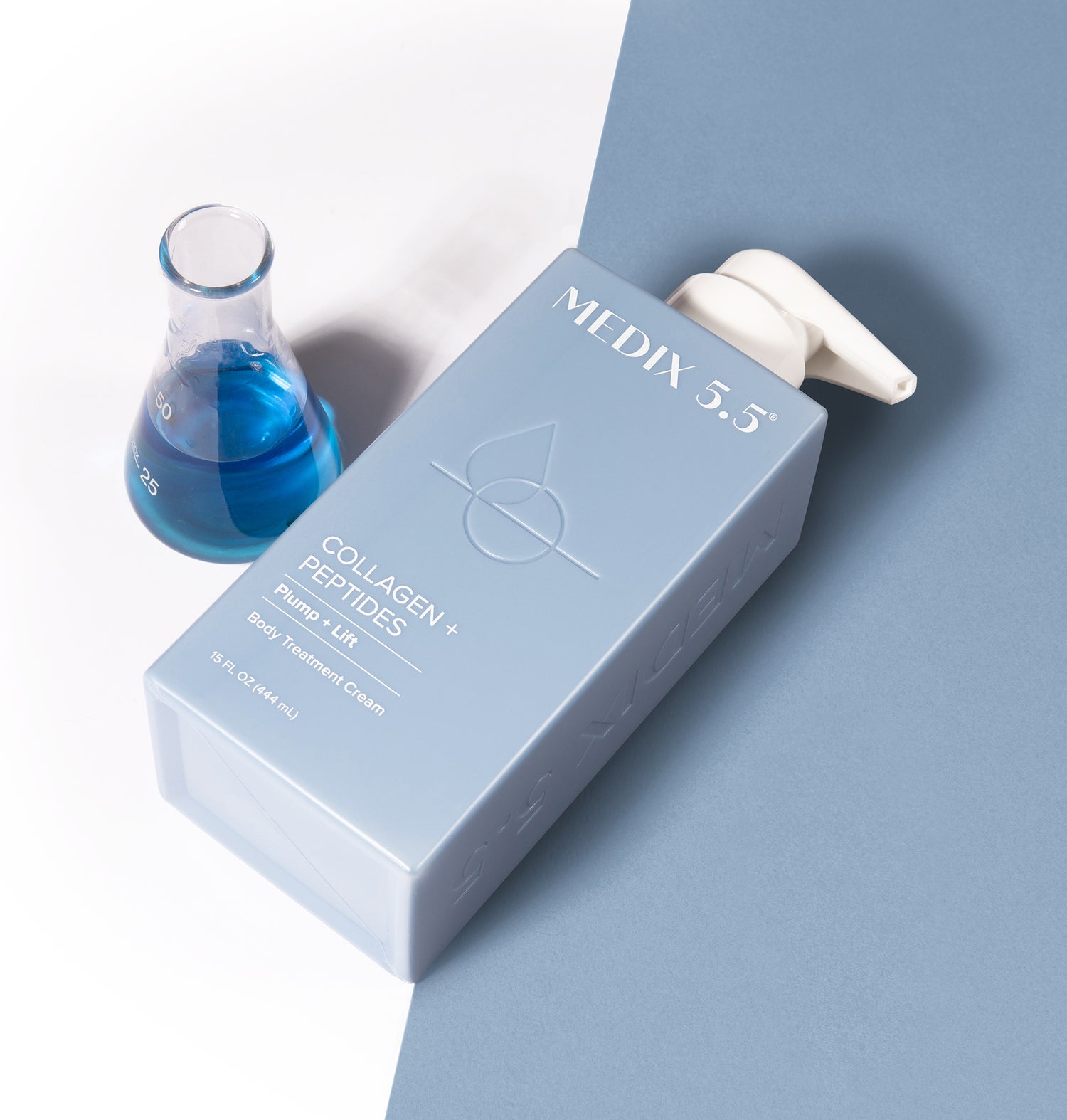 Our history + the science of skincare
The key to healthy skin is in our name. All of our formulas work to rebalance your skin's pH to 5.5—right where it's happiest—to repair the protective barrier that keeps you soft, supple, and glowing. Our focus is balanced skincare for your whole body, so you can feel your best every day.
We make all of our products in our Chicago labs from start to finish, so you can be confident that every product meets our high standards. Our formulas are always free of sulfates, Formaldehyde Releasers, PEGs, Alcohol, Mineral Oil, Dyes, and Talc.